Art Groove Camp
AUGUST 18 THROUGH 23, 2017
A fun art filled experience at Camp de Benneville Pines near beautiful Big Bear, California is next month! I will be teaching watercolor journaling techniques in the morningss. You will learn simple drawing and watercolor techinques for a travel journal. I will also cover basic design and lettering styles to add to your journal.
See brochure below for more information.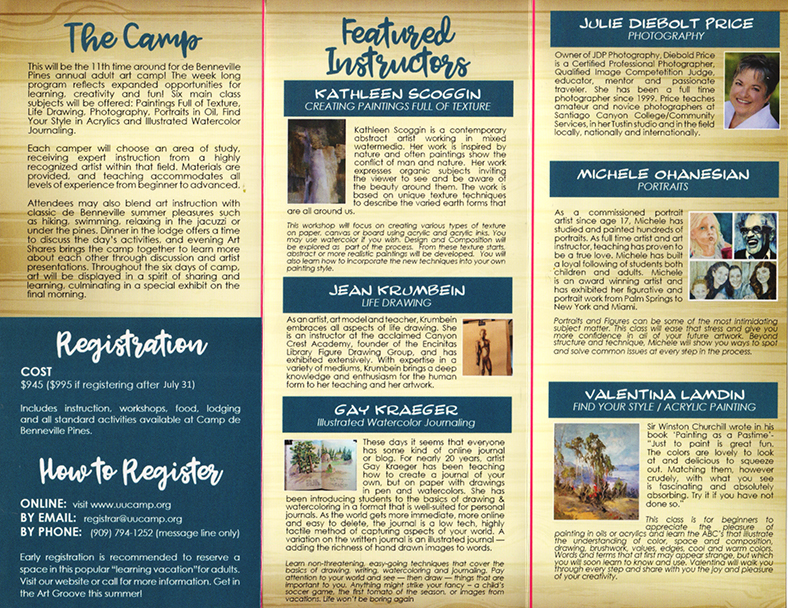 Click here to register for Art Groove Camp
Learn to Illustrate Nature's Beauty

Make illustration more like a fun, relaxing stroll through nature. Use simple techniques
to capture the beauty of the outdoors.
Click here for a special price on my Illustrated Nature Journaling Craftsy Class.